Our Services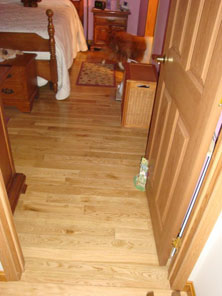 Wo-Jo's Home Improvement Services
Finish Carpentry
Custom Furniture
Built-ins
Renovations
Flooring
Decks
Additions - Start to Finish
Free Estimates
Handyman Services
Wo-Jo's Construction Also Does Home Maintenance:
Particularly for the elderly who need reliable, cost effective service that allows them to stay in their home.
Accessibility is a key part of this work.
Safety is also very important.
Wo-Jo's knows that clients want to be able to keep things working as they should around the home.
Wo-Jo's will also do Rental Property Maintenance.
Dave is licensed to perform lead paint renovation. This allows Wo-Jo's to perform work on properties, predating circa 1980, that have or are likely to have lead paint in the property.
Projects
At Wo-Jo's Construction, during our projects, our main priority is service to the customer. While that includes quality workmanship, there are other aspects that are critical for the satisfaction of our clients.
Most of our clients are living in the area where renovations are occurring. Coordinating the work with their lifestyle is very important.
Wo-Jo's makes every effort to complete the project in the fastest possible time. Part of that is staying on each job until that job is complete. We avoid splitting time between projects except when it is necessary due to weather and/or clients' needs.
Courteous, pleasant relationships with customers are a priority for Wo-Jo's Construction.
Leaving the area clean and neat at the end of the day is also essential. Wo-Jo's tools, equipment and work areas are typically immaculate. This organized and clean style carries throughout our projects.