Wo-Jo's Construction: The Most Professional and Courteous Massachusetts Home Improvement Contractor Around!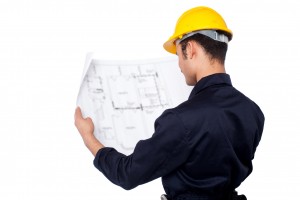 Unlike our competitors, we consider merely complying with building codes to be the absolute minimum when it comes to the quality of our construction projects. Working with the average
Massachusetts home improvement contractor
, you'll see that they place more emphasis on complying with building codes than exceeding customers' expectations. At Wo-Jo's Construction, we consistently strive to go above and beyond what is expected of us during any construction project we undertake. We have a long list of satisfied customers and only want that list to grow by providing high quality, affordable home improvement services and unparalleled customer service. When you're looking to have some home improvement work done and are actively looking for the right Massachusetts home improvement contractor, there are a few essential things to consider. And, because we believe that informed customers are satisfied customers, we'd like to share with you a few reasons why we're the company you want to work with when it comes time for your next construction project.
Effectively Working with You
Any reputable Massachusetts home improvement contractor should be able to provide you with examples of past projects they've worked on. And, simply by clicking
here
, you can see a wide variety of construction projects we've undertaken for people just like yourself. As you can see, we've built up a rather impressive portfolio of construction work ranging from custom built kitchen cabinets to newly tiled bathrooms to newly built decks and everything in between. It's exactly this type of versatility combined with the strong emphasis we place on customer service that has kept us in business for so long. A professional and experienced Massachusetts home improvement contractor must also emphasize strong communication between themselves and their customers. This is why we encourage you to call us for a free estimate on your next project. We can clearly and concisely communicate with you during each phase of any construction project so that you know you're getting the highest quality workmanship available. We'll make sure to let you know exactly how much things like materials, labor, and other expenses will be before starting any work for you. Working with Wo-Jo's Construction, you'll find a Massachusetts home improvement contractor that works to streamline the construction process in a courteous and professional manner. If you're looking for the best Massachusetts home improvement contractor around, contact us for your free estimate at: 508-341-3285